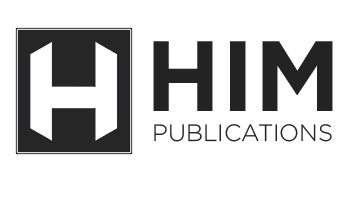 Harrington Interactive Media Publications
In addition to eBook production, Harrington Interactive Media (HIM) publishes and packages print books.
Why should I have a print book?
Still, to this day, 80 percent of books being purchased are print. The other side of that—contrary to predictions—only 20 percent of books being purchased are digital.
That means print is still important for the book market out there.
What's the purpose of print for my industry?
Businesses can rise above the noise in a digital age by delivering high-quality, well-designed print books for their clients. With Print On Demand (POD) capabilities, this is easier than ever.
Quality is the only challenge. We take your message and package it for an excellent product—one that will add value and increase your audience.
Book Packaging
Book packing is the box and the bow around your content. You've got a message, you've got a product, you've got a service to communicate, but how?
HIM Publications offers you:
Cover design
Interior design
Custom formatting
Editing services
Book marketing services
Copyediting
Book Publishing
Print On Demand (POD) is a great, low-cost way to get your material into the hands of your people.
In addition to packaging, we're in the publishing business as well. More to come here, so stay tuned.
Need to produce a print book?
Let's talk here to get your book into print.
More Book Services
Printing and Distribution
Copyediting
Type setting and copyediting final manuscript
Cover design
Interior design
Setting up automatic distribution online
Content Marketing
Blogging: Repurposing book content as a ghostwriter for Author
Email: Email marketing book launch consulting and strategizing
Social: Social media consulting for book launch
Strategic Plan and Action
Influencers list (50)
Strategizing for personal letters or calls (50)
Strategic partnerships and affiliate link building
Sales Advertising
Amazon tracking
Facebook retargeting ads
Book-focused Podcasting services
Book to podcast
Recording interviews
Producing podcast episodes
Hosting and syndicating services
Marketing podcasts for book sales